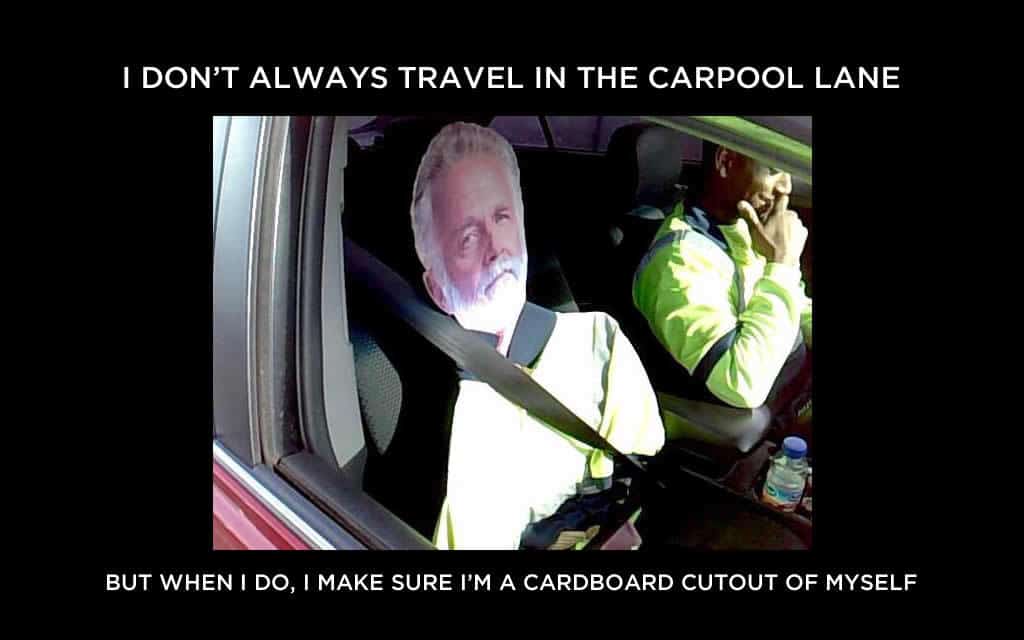 If you're going to put something in your passenger seat to get away with driving in the carpool lane, might as well go with something interesting. This guy definitely did . . . in the most literal way possible.
A Washington state trooper posted a photo on Twitter yesterday afternoon . . . he caught a guy driving in the carpool lane with a cardboard cutout in the passenger seat.
And the cutout was . . . The Most Interesting Man in the World, from those Dos Equis commercials.
It seems like they both got a laugh out of it . . . because of the Twitter post, and because it looks like the driver is LAUGHING in the photo . . . but he still got a $124 ticket.
(Buzzfeed)